Description
Philips HUE Motion Sensor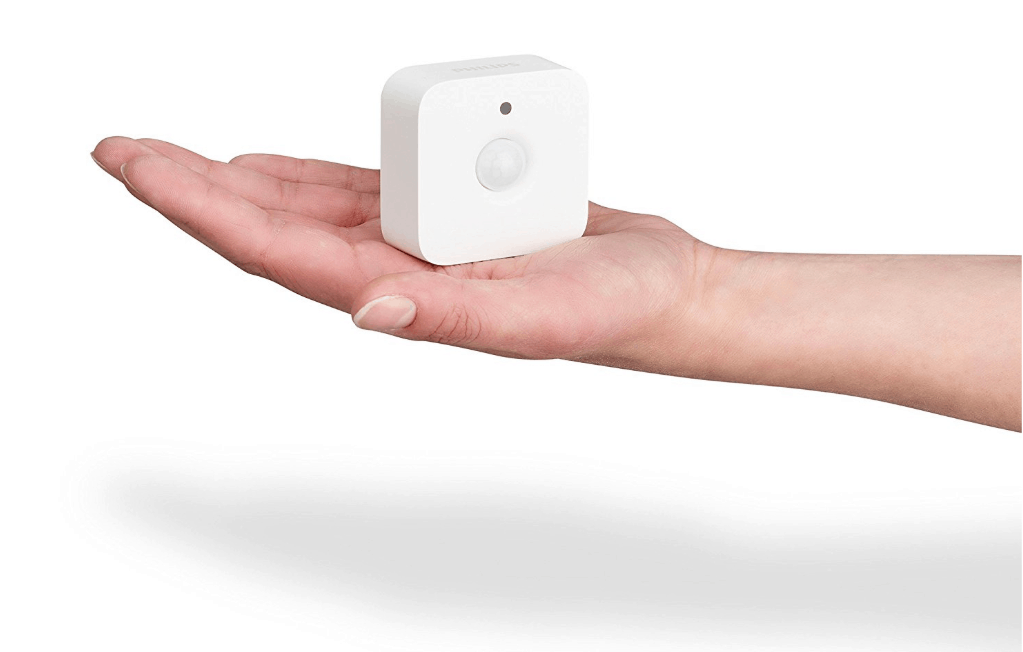 The Philips Hue Motion Sensor paired up with Philips Hue's smart lighting solutions maximizes comfort, convenience and energy savings.
The Motion Sensor gets triggered when it detects a movement and turns on the lights at any time of the day and night. Special daylight sensors installed in the Philips HUE Motion Sensors allow for different settings for day and night.
It does not require any cables and can be placed anywhere in your home. The system is very easy to use and can be set up in just a few minutes. You are also provided with a 2-year manufacturer warranty for all Philips HUE products sold through the Philips website.
Here's how to setup your Philips HUE.
Automatically switches on a night light

The Philips HUE Motion Sensor automatically switches on a gentle HUE night light on detecting a motion, paving a path for you to see in the dark.
Perfect addition for your basement, garage, hallway or bathroom

With the Philips HUE's Motion Sensor, you do not need to look for the light switch each time you enter your garage, hallway, basement or bathroom. As soon as the Motion Sensor detects a movement, it promptly turns the HUE Lights on; so that you don't have to blunder in the darkness, looking for the light switch.
Save Energy

The Philips HUE Motion Sensor is fitted with a daylight sensor that prevents wastage of energy by not turning on the lights when they are not required in the day time.
Different Day and Night Setting

The HUE Motion Sensor can set different light settings for the day and the night. A gentle light is turned on by the system to help you find your way in the dark; while a crisp white light is turned on during the day.
Wireless Installation

It runs on Wi-Fi and thus, you can install it anywhere in your home, without the need for wiring or cables. You can set up the motion sensor in minutes and can place it anywhere in your house.
Easy 1-2-3 Setup

The Philips HUE Motion Sensor is very easy to setup and install. The entire on-boarding process takes only a few minutes and doesn't even require the services of a professional.
2-Year Hardware Warranty

With the purchase of the Philips Motion Sensor, you are offered 2-Year limited hardware warranty that protects you against any manufacturing defects.