Easy Control and Monitoring. Instant Alerts – Anywhere, Anytime
Unlock Your Doors From Anywhere
Remotely control your door locks from anywhere in the world. Give instant access to surprise visitors and your dear ones.
Instant Alerts and Notifications
Get instant alerts on your mobile device in case of any security breach. Raise instant alarms and take the necessary corrective action.
Talk to your guests from anywhere
Talk to your guests from anywhere in the world. Ask the delivery boys to drop the parcels and keep away suspicious people.
A Home With a Security Alarm System Has …
Top Reasons For Theft Aversion
Neighbour Activity

35%

35%

Security Cameras

65%

65%

Home Alarm System

75%

75%

Illuminated entrance

45%

45%
(*As per NSCU Report on Burglary, 2012)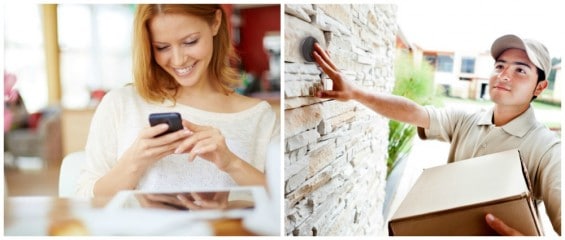 Always stay informed about visitors at your door
You can keep a watch as to what happens around your main door anytime and from anywhere in the world. The Live Video feed lets you see your main door area right from your mobile application. You can also see, hear and talk to visitors at your main door. Capture images, snapshots and much more for ultimate-peace-of-mind.
Monitoring 24×7
Most of home security devices are equipped with a night vision camera that helps you to keep an eye on your home eve during the dark hours of the day. Also some of the video door bells also have built-in motion detection sensor that will quickly report you about any suspicious and unwanted movement at your main door.
You can also configure with other third-party devices to turn ON lights if any motion is detected for an additional layer of security.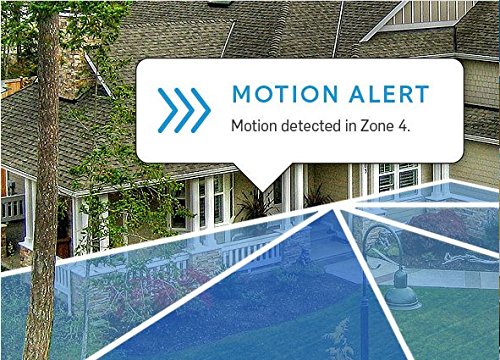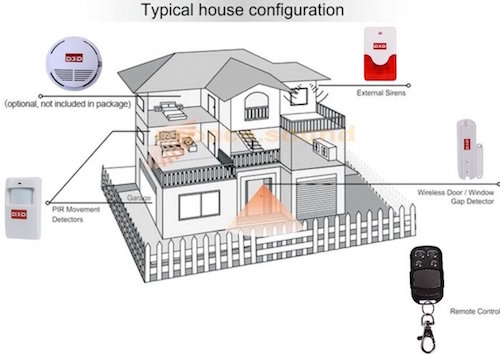 Sensors for every application
A wholistic approach to home security is very essential. In addition to having sensors that can detect and report any intrusion or unwanted motion, sensor that can report any accidental events like smoke leakage, gas leakage are equally important to ensure overall home safety.
Also the control over the multiple sensors at a time should be quick and less cumbersome. A remote keyfob or a smartphone application can let you have instant access and better control over your home security.
Discover Our Smart Security Products
Want to get started with smart home? Explore our shop to checkout premium home automation products.