Description
Z-Wave Fibaro Motion Sensor Gen5
The Brain of Fibaro Ecosystem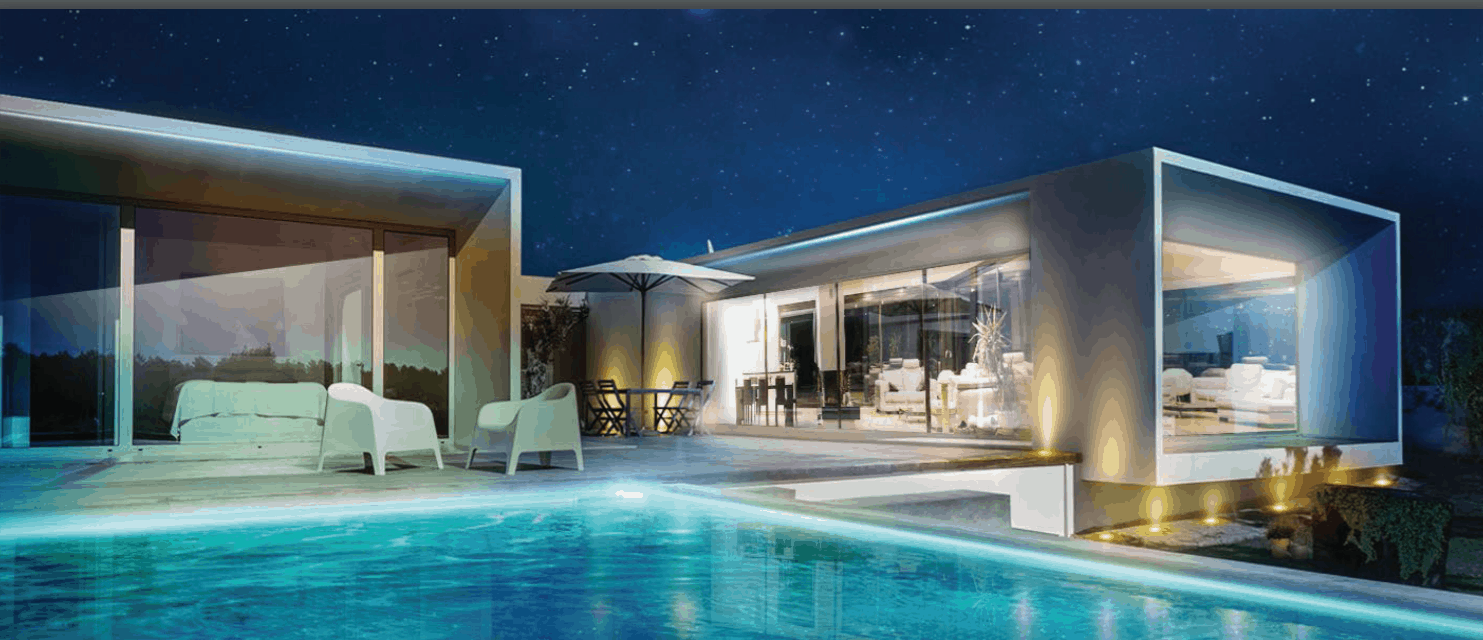 The Fibaro Motion Sensor is a 4-in-1 multipurpose sensor, which can determine temperature, ambient lights, detect earthquake and much more. The Fibaro motion sensor is compatible with both Z-Wave and Z-Wave Plus controllers.
Its advanced motion sensors are made to expand the comfort of your life. The LED pupils of the Fibaro motion sensor will tell you if it has detected any unwanted motion and vibration in your house. Through creating custom scenarios, its watchful eyes will let you detect any intrusion or attempted sabotage, fire and other threats. You can have full control over your home through just your smartphone.
The LED lights are not limited to detect motion, they will also help you control the temperature of different parts of your home. You can set the colour and the intensity of the lights according to your liking and as soon as you enter a room, you will know it's temperature.This advanced adjustable motion sensor is capable to detect even the slightest of motion and will send you a notification on your smartphone as soon as it detects a suspicious motion, and will let you be home even at times you are not.
The installation process of your Fibaro Motion Sensor is easy, which eliminates the help of a professional. You simply need to turn the cover counter-clockwise to open it and remove the battery blocker, after which you need to add the device, triple click the B-button to activate the sensor, and close the cover and turn it clockwise. You Motion Sensor will now be ready to use.
Know what Climate Control can do for you!
Four In One Motion Sensor

This Motion Sensor by Fibaro is more than just a motion sensor. You can also change the sensor's location for an ultimate comfort and convenience. It has been constructed to sense four types of sensors.

Motion Sensor
Temperature Sensor
Vibration Sensor
Light Sensor
Motion Sensor

Your technologically advanced Fibaro Motion Sensor is capable of counting the number of people that enter the room and monitor the duration of their presence inside. You can also adjust its sensitivity of detecting motion.
Temperature Sensor

The beautiful LED lights are made to announce the temperature of the room. Your new advanced Motion Sensor is skilled to measure the temperature of the room within the range of -20˚ to 100˚C.When the LED lights turn blue, it indicates that the room temperature is around 17˚C, green light indicates 21˚C and red 29˚C.
Light Sensor

The light sensor is built to give you a control even over the lights of your house. It will let you adjust the brightness of your room to give you a pleasant and peaceful time. Light sensors will know when you enter your room, and will switch on the lights for you, so you don't have to search for your traditional switches in the dark.
Vibration Sensor

Its inbuilt accelerometer sensor helps it detect any tamer on the device or a suspicious acceleration that takes place inside your house, when you are not around and will let you know about it.
Intelligent Object Recognition

As all rooms in a house are different, Motion Sensor will help you to customize the sensitivity to suit its location in the house, your individual needs or a particular situation.
Full Control Via The Mobile App

You will have a complete control over your Motion Sensor right from the Fibaro App on your smartphone. You can also check its status whenever you want from wherever. The Fibaro application is compatible with all the iOS and Android devices.
Easy Installation

Fibaro Motion features a small bracket with a grip that allows it to be affixed almost anywhere. To install your Motion Sensor Gen 5 is easy and can be done without the help of a professional. For more detailed information on the installation process, please follow this link.
2 Years Of Battery Life

Buy it with confidence because you will not have to worry about even changing the battery of your Fibaro Motion Sensor Gen 5, every month, as it comes equipped with a battery life of 2 years.