Description
Guardian Valves Leak Detector
Guardian Valves Leak Detector detects and senses water damages and leaks from broken washing machines, water heaters, an overflowing sump pump, and other appliances and saves you thousands of expenses behind water damage.
Guardian Leak detector with Guardian Valve Controller helps you save your home or industry or workplace from floods, water leaks, and extreme cold temperatures.
Guardian Leak Detector comes to you with a 1-year manufacturer warranty.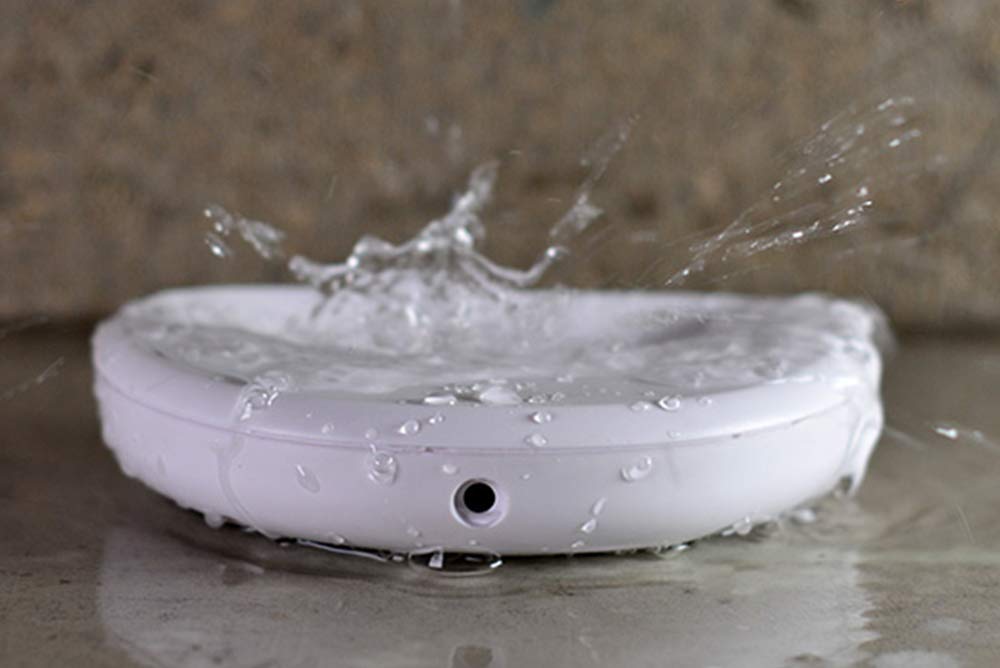 5 Different Points of Detection
This leak detector uses 5 different points of detection to sense water and to provide flexible installation.
15 Years of Battery Life
Ensures longer reliability and performance with 15 years of battery life.
Save Big
Save thousands of dollars behind water damage and leaks with your Leak Detector.
Waterproof Housing
Provides waterproof housing with zero leaks and water damages or freezing temperatures and uncertain calamities like floods.
Alerts of Freezing Temperatures
Guardian Leak Detector can also be used to alert freezing or extremely cold temperatures.
Monitors Sinks, Basement doors, etc.
Senses water leaks from home appliances and alerts before it is too late. You can use it to monitor appliances and areas like water heaters, washing machines, dishwasher, refrigerators, freezers, HVAC, basement doors, sinks, drains, and toilets.
Placed 1000' Away from Valve Controller
The Leak Detectors can be placed from 1000' away from the Valve Controller. You can always add up to hundreds of additional leak detectors to your system and protect your home or workplace.
Requirements
The Guardian Valves Leak Detectors requires-
1.Guardian Valve Controller
2.Android and iOS smartphone with Bluetooth and Internet access (only for setup).
3.Wifi and Internet access only for remote control and notifications.
1-year Manufacturer Warranty
Guardian Leak Detector is available to you with a 1-year standard manufacturer warranty.