Description
Z-Wave Fibaro CO Sensor
Protect yourself from invisible danger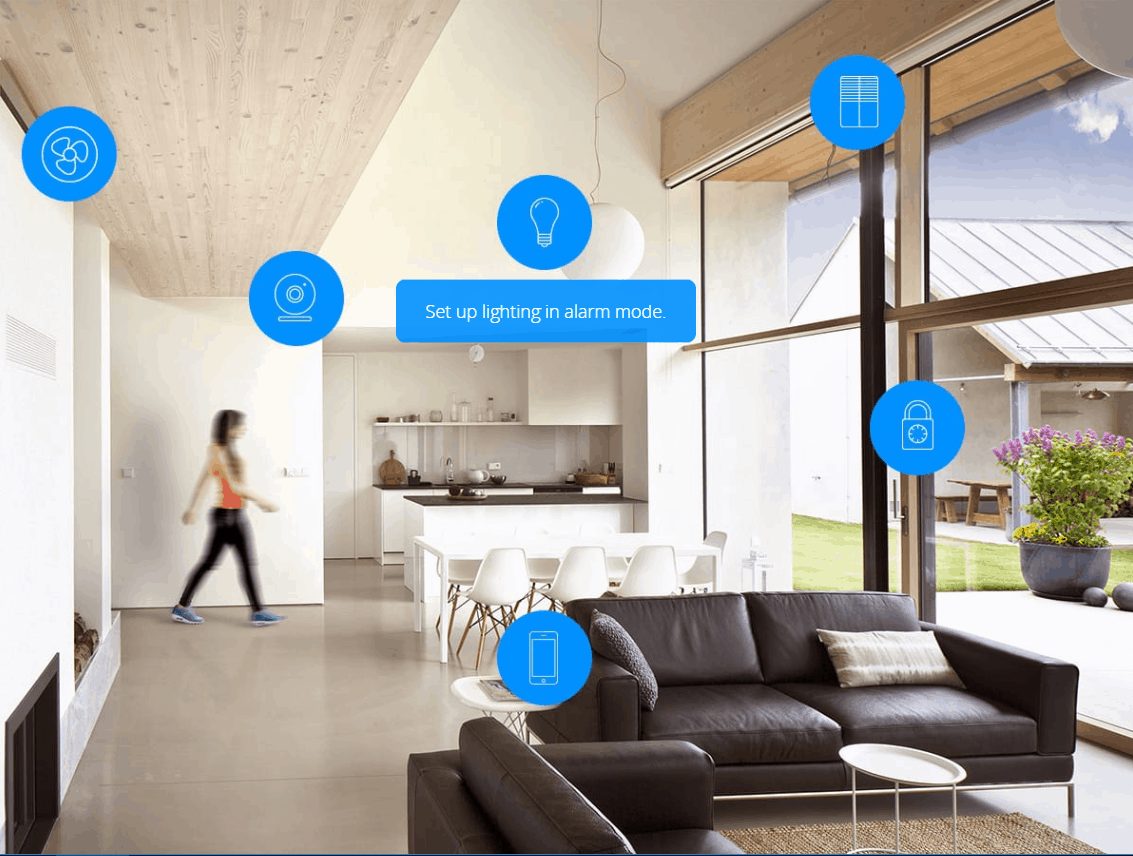 The Fibaro CO Sensor has been designed to protect you and your family from Carbon Monoxide. The CO Sensor will detect the presence of carbon monoxide in a very early stage in order to prevent Carbon Monoxide (CO) from poisoning.
The alarms will be signalled with its built-in siren, blinking LED lights and by sending signals to the other Z-Wave connected devices. This completely wireless CO Sensor has also been equipped with a temperature sensor which will inform you any rapid or instant changes in the temperature of your home. It is compatible with both Z-Wave or Z-Wave Plus Controllers.
The installation process is easy and can be done without a professional help. To activate the device, you will first need to turn the cover counter-clockwise to open it, remove the cover and remove the paper strip protecting the battery, the device will make a beep sound to confirm the activation and simply add the device (Adding to the network) to the z-wave network.
Read the Protection concept to know how sensors like this can protect from other mishaps.
One Device With Many Features

The Fibaro CO Sensor is only one of its kind and the best you will find in the market. It comes with two important inbuilt sensors like Temperature and CO sensors; that have been designed to keep you and your family away from any invisible danger. You can mount it where you want your loved ones to be well and safe.
CO Sensor

The Carbon Monoxide is a life-threatening, invisible and odorless gas which is very dangerous for human and animals. The gas can not be detected through the naked eyes of human and it can result in major accidents. This device will detect the CO gas in the very initial stage and protect you and your family. Hence, making it a must-have Sensor in your home.
Temperature Sensor

Additionally, this CO Sensor can also work as a Temperature Sensor; informing you about any rapid or extreme change in the temperature of your home.
Sound Alarm

This device will sound an audible alarm as soon it detect the concentration of Carbon monoxide getting dangerous.
Light Indicator

Its simple and comprehensible indicators will allow anyone to immediately assess the threat. The LED lights will work as an indicator to inform you about the concentration of the CO gas in your home. For example, if the light turns green, it states the concentration is extremely low; and when it turns red, the CO concentration is extremely high.
Instant Notifications

It will send you instant notifications on your smartphone or tablet, if it detects any changes in the concentration of carbon monoxide gas. It will keep you connected to your home even when you are away.
No Additional System Required

The Fibaro CO Sensor does not require an additional system to function and it may operate as a stand-alone device. This precise and efficient Sensor will work just fine even if you do not use a FIBARO System. It can also be a perfect gift for your loved ones.
Easy Installation

To install your Fibaro CO Sensor, mount the cover on the wall, at least 30 cms away from the corners; attach the device to its cover and turn the device clockwise to close it. For a more detailed information on your Co Sensor, please follow these instructions.
Monitor The Key Appliances

Fibaro CO Sensor will cooperate with other devices, creating a smart and active protection structure. With your new Fibaro CO Sensor, you will be able you monitor and have a full control over the most important devices in your home.
Know More

The Fibaro carbon monoxide sensor is an unique solution in one device that ensures exceptional measurement precision. It also offers clear CO concentration graphs when connected to the system. The information related to CO levels is saved; so you can go back through the archived data whenever you like.