Description
Pert Door Sensor is a smart sensor that monitors door activity in your rooms by detecting motion and sends you real-time updates. You can completely rely on this door sensor about the safety of your kids and pets.
This door sensor is battery-based and works on RF technology. Get real-time notifications on your phone and stay updated with whatever is happening at your home.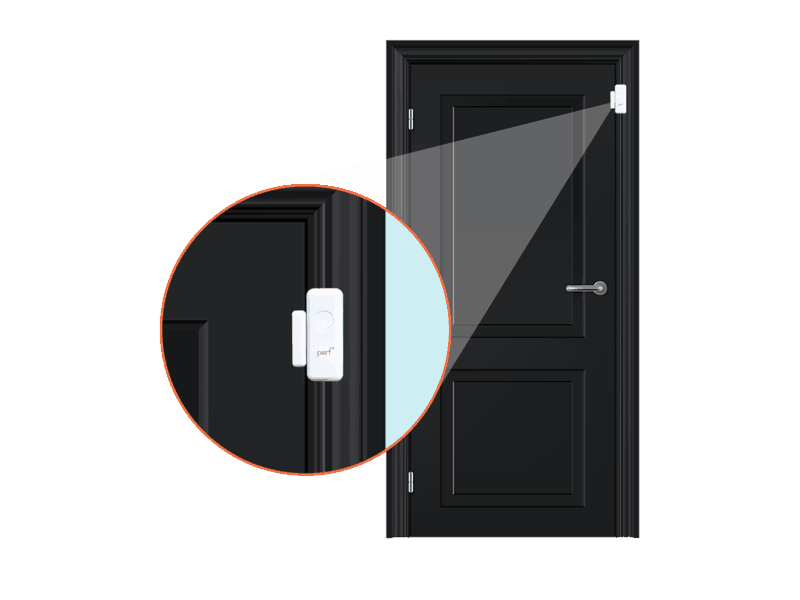 Security

Safeguards your home when you are away with your family for vacations for weeks. Check whether your maid or dog walker sneaks into places where they shouldn't be entering and get alerted on your phone.

 
Real-time Notifications

Get instant alerts when someone is trying to intrude your house. Know which room is danger and take action for the safety of your kids and pets.
Streamlined Aesthetic

Pert Door Sensor is designed in a way that it fits any door without any difficulty. Its dimensions and color make it impossible for anyone to identify it to be a door sensor.
Set Actions

Set trigger actions whenever your door opens or closes. You can make your lights turn on or off when your door opens or closes or anything which makes your tasks easier.
Away from Home

Enhance your security with the Away from the Home feature. Get alerted when someone sneaks in.
2-year Manufacturer Warranty

Pert Door Sensor is available to you with a 2-year standard manufacturer warranty.
Check out more smart sensors here, to make your home smarter and safer.