Description
Z-Wave Fibaro Relay Insert 2* 1.5 KW
With Fibaro, Control Your Home From Anywhere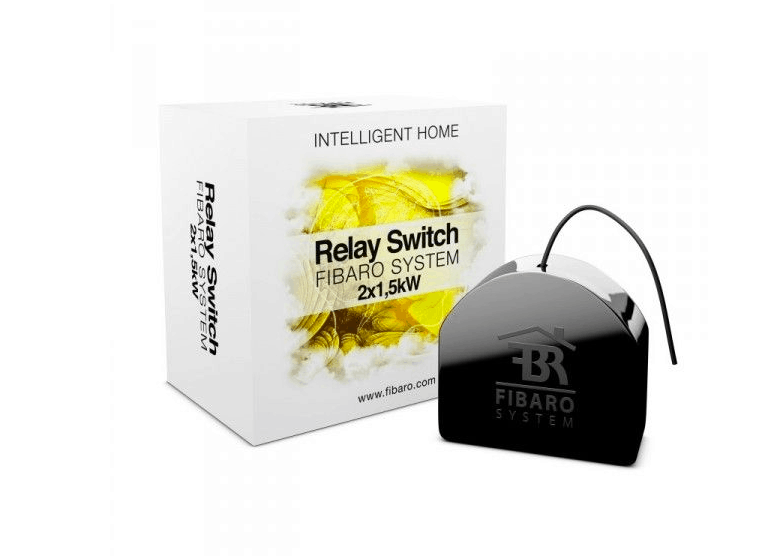 Fibaro Relay Insert is a radio controlled On/Off Switch which is designed to operate electrical devices through radio waves or wall switch connected directly to it. The Relay Insert will help you to easily switch On/Off a connected electrical appliance with maximum total load upto 10A and maximum channel load of 6.5A.
This microprocessor controlled device can also be used to send signals to any system that is to be integrated with the Fibaro system.
This compact Radio controlled Fibaro Relay Insert is designed to be installed in standard wall switch box or in the locations where control on an electric device is needed. Relay Insert can only be used with the AC power supply and needs 3 wire, including a neutral wire for installation. For more information on 2-wire and 3-wire lighting system, please follow this link :- https://www.vesternet.com/resources/application-notes/apnt-23
Control Your Lights And Appliances Through Z-Waves

This product has been designed to make your life simpler. With it you will be able to control and operate all different kinds of electrical devices with the load upto 10A and 250KW. The air conditioners, washing machine, fans, television, lightings and boiler are just a few to name.
Compact and Ultra-Modern Design

You new Fibaro Relay Insert 2.5KW is only 42.5 mm long, 37.0 mm wide and 15.9 mm high, which makes it the world's smallest devices of its kind. Its perfect looks, brilliant construction and reliability is just another advantage. Buy this product with confidence and make your home smarter.
Easy Installation

The installation of this product can be easily be done in just 3 minutes. For installing your Relay Insert you need to remove a given switch, like the one responsible for operating the lights from the wall, then disconnect it from the attached wires and connect your Relay Insert to those wires. Installation process will be completed when you screw the in the wall.


For more detailed information on the installation process, please follow this link :- https://www.vesternet.com/mwdownloads/download/link/id/421/product/1444/z_wave_fibaro_relay_insert_1_2_5_kw_manual.pdf