Description
LIFX Security BR30+
LIFX Security BR30+ is a smart light bulb which boosts your security camera's night vision with 950nm of Infrared light. It has a longer lifespan of 22.8 years. You can even integrate your bulb and set IFTTT recipes for custom actions.
Security BR30+ will help you save tonnes of energy by consuming only 11 watts of energy and giving out 2500K to 9000K brightness.
This bulb allows you to choose between 16 million of bright light enabling you to set the right mood you want for your rooms. It is smart and allows you to control itself with your voice using Alexa, Google Assistant, Microsoft Cortana and Google home.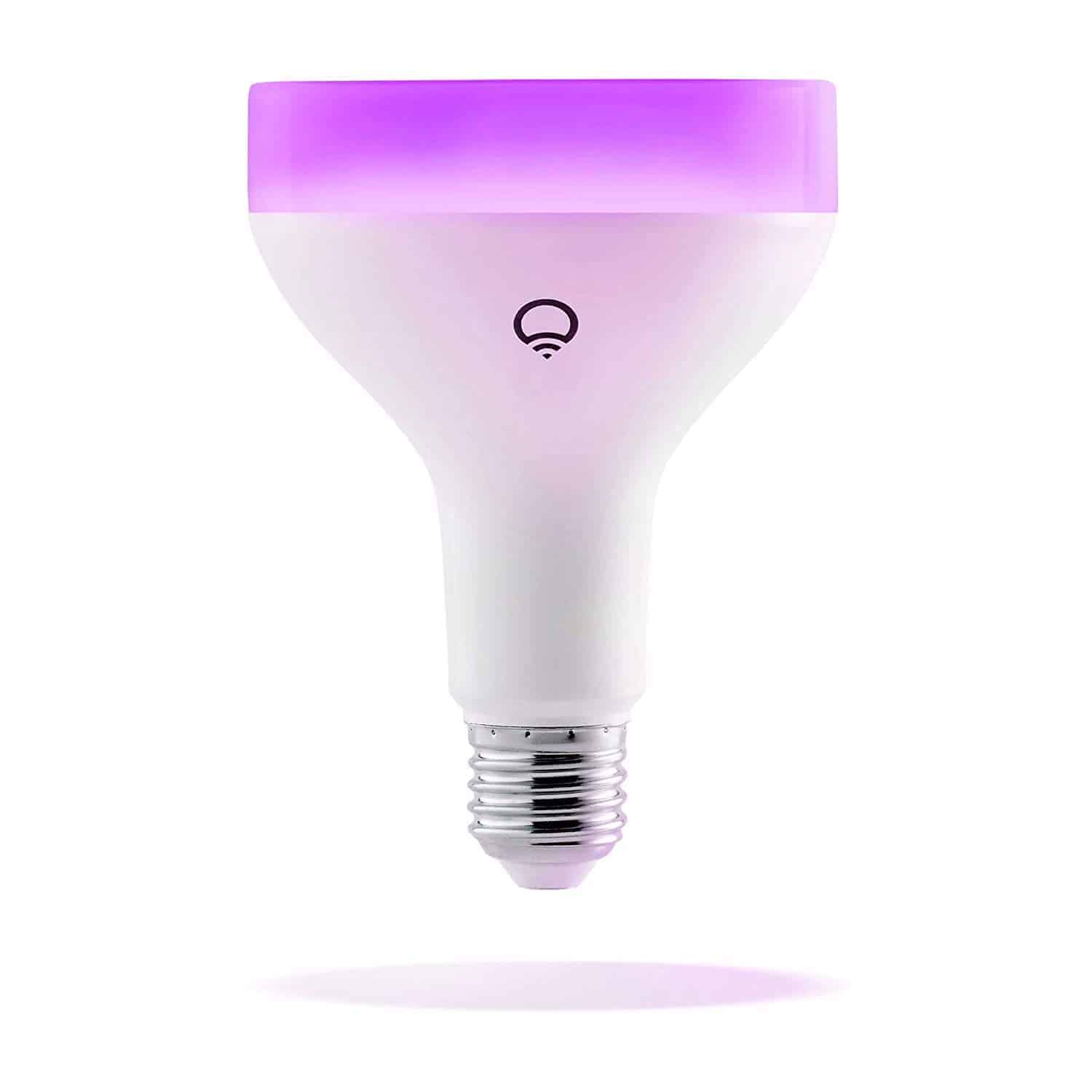 Boosts Night Vision

Security BR30+ boosts your security camera's night vision with its 950nm Infrared light enabling it to see more clearly in the dark.
IFTTT Integration

Integrate your bulb with IFTTT and create custom recipes to take necessary action when needed.
Save Energy

With 1100 lumens of brightness and 2500K to 9000K color temperatures, it functions equivalent to an incandescent bulb with only 11 Watts of energy usage.
Voice Control
Voice control your security bulb with Amazon Alexa, Google Assistant Microsoft Cortana, Google Home, and Apple HomeKit.
Compatibility
LIFX Security BR30+ is compatible on iOS 9+, Android 4.1+ and Windows 10.
2-year Manufacturer Warranty

LIFX Security BR30+ is available to you with a 2-year standard manufacturer warranty.