Description
TP-Link Smart Wi-Fi Light Switch HS200
The TP-Link Smart Wi-Fi Light Switch or the HS200 is a smart light switch that can be controlled from anywhere using your home WiFi network. It is smart because it can be controlled with your voice and is different from a traditional light switch.
The most important feature of this light switch is peace of mind. You have to stop worrying about manually walking up to the switch and turning on/off your lights. You can voice control your switch sitting in one place.
You can always turn the switches on while pulling into the driveway and not worry about stumbling upon furniture and get yourselves hurt. It also helps you if you are afraid of the dark. Relatable right? This TP-Link smart light comes to you with a 1-year manufacturer warranty.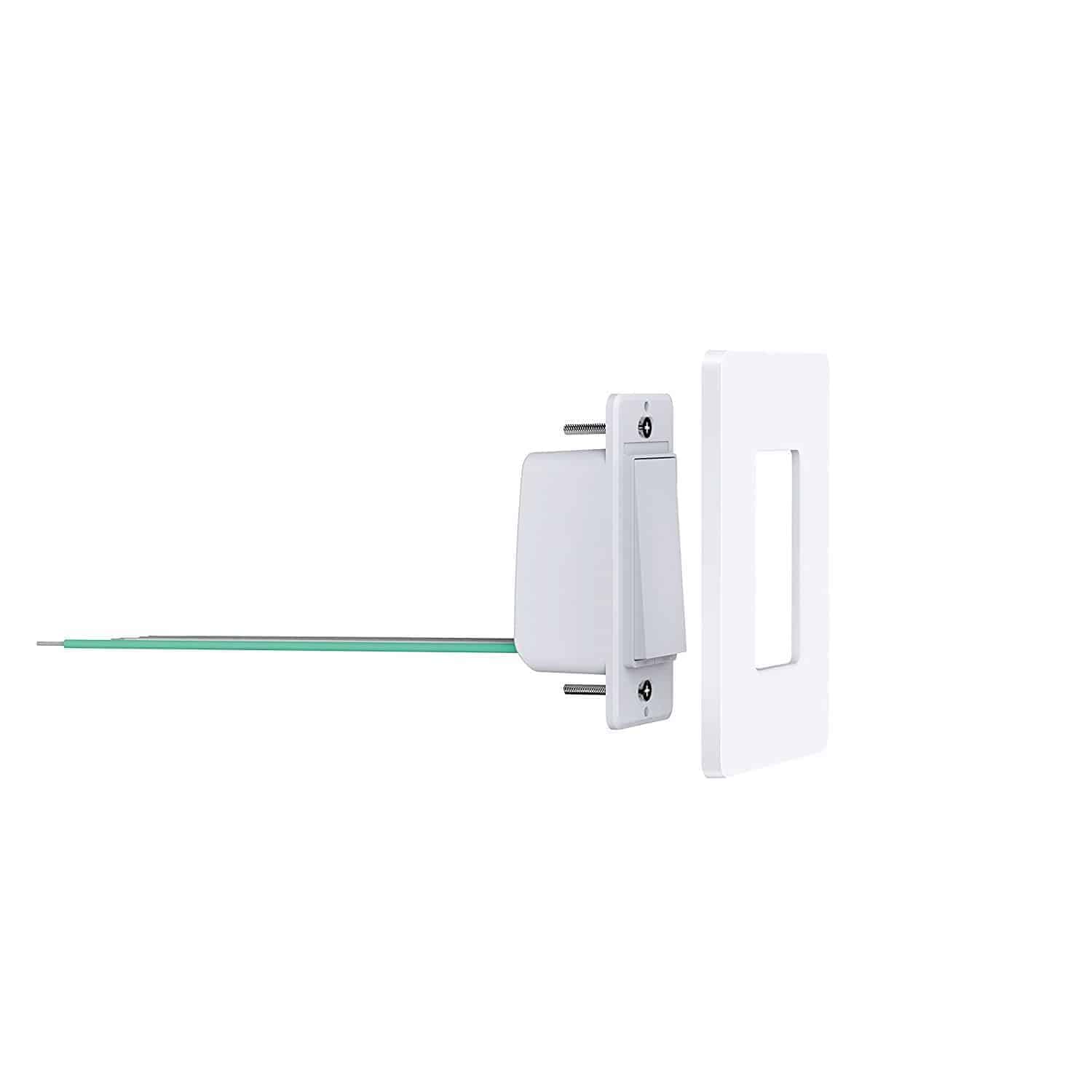 Schedule your lights

You can always schedule your lights to turn on and off. That's why it's smart! You don't have to even command the HS200 to turn on at sunset or at dawn if you have scheduled it to the right time. It so convenient that it allows you to set a time limit for as long as you are in the room.

For scheduling, you have multiple settings-

1.Manual scheduling

2.Sunrise or sunset time

3.Away mode and

4.Countdown mode

Wondering what Away mode does? One more amazing feature to hear about! In the away mode the HS200 turns the lights on and off randomly to show that you're at home even when you aren't. This helps to prevent thefts. That's quite amazing.
Voice Control

The HS200 works with Alexa for voice control. Other connected devices to this smart switch can be controlled with the Kasa App on your smartphone.
No Hub required

The HS200 does not require any hub and works fine with any WiFi router.
Easy Set-up
To set up your switch, here's what you have to do-
Download the TP-Link Kasa App from the App Store or Google Play Store
Connect your mobile to your WiFi network
Open the app and follow the instructions related to wiring.
Connect the HS200 to your home WiFi.
Easily Compatible
The HS200 is compatible with Android, iOS, and Alexa. It is compatible with all Alexa devices like Echo, dot or plus and others. Available in Android 4.1 and higher and iOS 8 and higher.
1-year Manufacturer Warranty
The HS200 or the TP-Link Smart Wi-Fi Light Switch is available to you with a 1-year standard manufacturer warranty.