Description
Oakter Quadra Smart Box
Oakter Quadra Smart Box is a device that allows you to control switch boards with four switches and operate low power appliances such as lights and fans. This smart box can be installed easily and parallel to any switch.
Oakter Quadra Smart Box supports up to 750W at 230V per switch and comes with an operational range of 110V to 290V. With its constant and timely firmware updates, you are updated with the latest features of your Quadra Smart Box.
Oakter Quadra Smart box comes to you with a 1-year manufacturer warranty.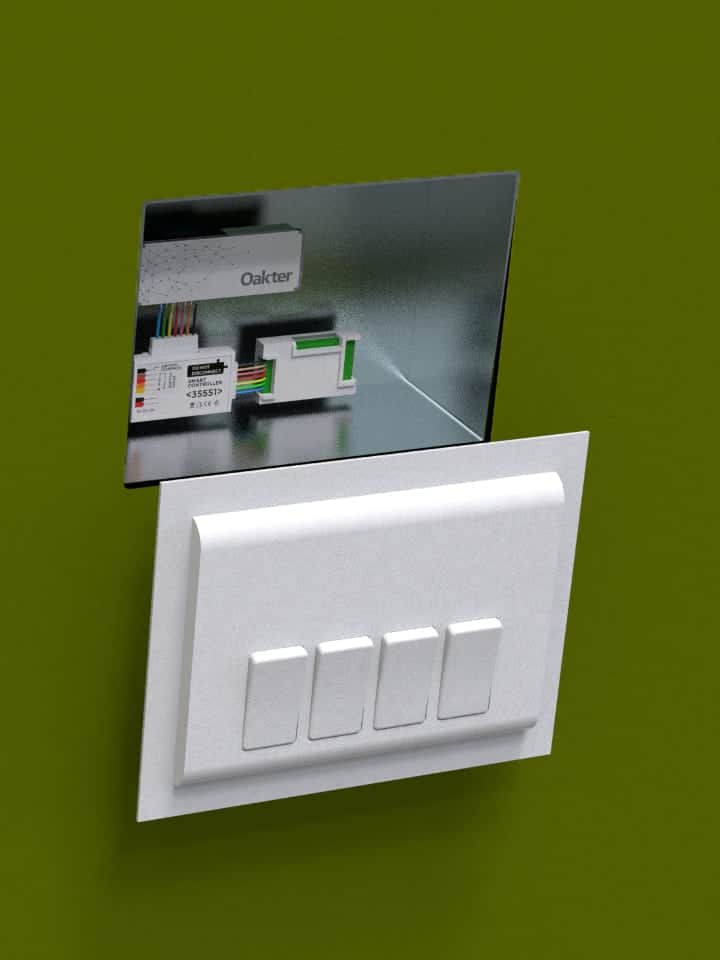 Installation
It can installed parallel to any switch in a way that both can operate simultaneously. It is recommended that you hire a qualified electrician for installation.
Firmware
Quadra Smart Box's firmware is designed in such a way that it can handle frequent power outages.
Firmware Upgrade
You are always up to date with its constant OTA firmware updates.
1-year Manufacturer Warranty
Oakter Quadra Smart Box is available to you with a 1-year standard manufacturer warranty.