Description
TP-Link Smart Wi-Fi LED Bulb
with Tunable White Light LB120
TP-Link Smart Wi-Fi LED Bulb LB120 Tunable White Light is an energy-saving smart bulb that works with Alexa which does not require any hub and can be controlled from anywhere remotely. This Smart Wi-Fi LED Bulb can be customized to various scenes. Dim lights for a theatre experience, bright and perfect party lighting, comfortable night scene and much more. This bulb lets you enjoy your peace of mind as you can adjust according to your moods.
Moreover, you do not even have to worry about manually switching off your bulbs during sunrise and turning them on during sunset because it will automatically respond with the sun and do it for you.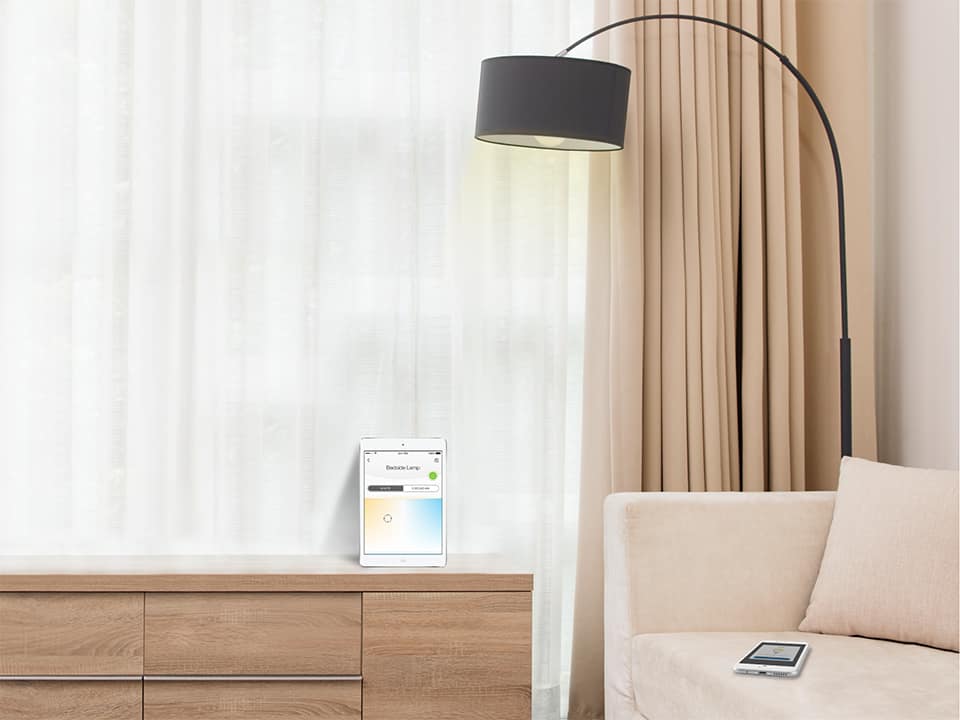 Energy Saving

As these smart bulbs are LED bulbs, you can save a lot of energy with so much brightness and zero quality loss.

You save up to 80% of your energy using these bulbs compared to a 60W Incandescent bulb.

The estimated yearly cost of a 60W incandescent bulb would be $7.23 but the LB120 Smart bulb would only cost you $1.32 based on a usage of 3 hours per day, 11 cents/kWh. The cost may vary depending upon your usage and rates.

  
Tunable White Temperatures

You can set the LB120 bulb according to your mood and preference because of the adjustable brightness and tunable White temperatures feature. Feel cozy with relaxing whites, energetic with light and soft white and create beautiful other temperatures for different moods.
Control from Anywhere

TP-Link Smart LED Bulb LB120 connects to your home WiFi network. With the Kasa App, you can control your smart bulbs using your smartphone, track your energy usage, adjust the brightness, set schedules and scenes, etc.
Responds With the Sun

With the Circadian mode, LB120 can match the lights and adjust them to the time of day. Sets a perfect dim and warm lighting during sunset and bright lighting during sunrises.
No Hub Required

LB120 works with any Wi-Fi router without a separate hub or paid subscription service.
Voice Control

For voice control, it works with Alexa, Google Assistant, and Microsoft Cortana for a Hands-free experience. You can pair your LB120 with Amazon Echo, Dot, Tap and other voice controlled devices by Amazon with the Kasa App. The Kasa App is functional in Android 4.1 and higher and in iOS 8 and higher devices.
1 Year Warranty

The LB120 Smart Wi-Fi LED Bulb with Tunable White Light comes with one year warranty.
Browse more such smart lighting solutions for your smart home, here.