Description
Nanoleaf Rhythm (Upgrade Module) is an add-on module that allows you to transform and upgrade your light panels into real-time music visualizers. Convert your home into a nightclub or a dancefloor and start to feel and visualize every music at home.
Get your regular Nanoleaf light panels to react to sound or music with the Rhythm Add-on Module. Experience a colorful display of lights and immerse in the music completely.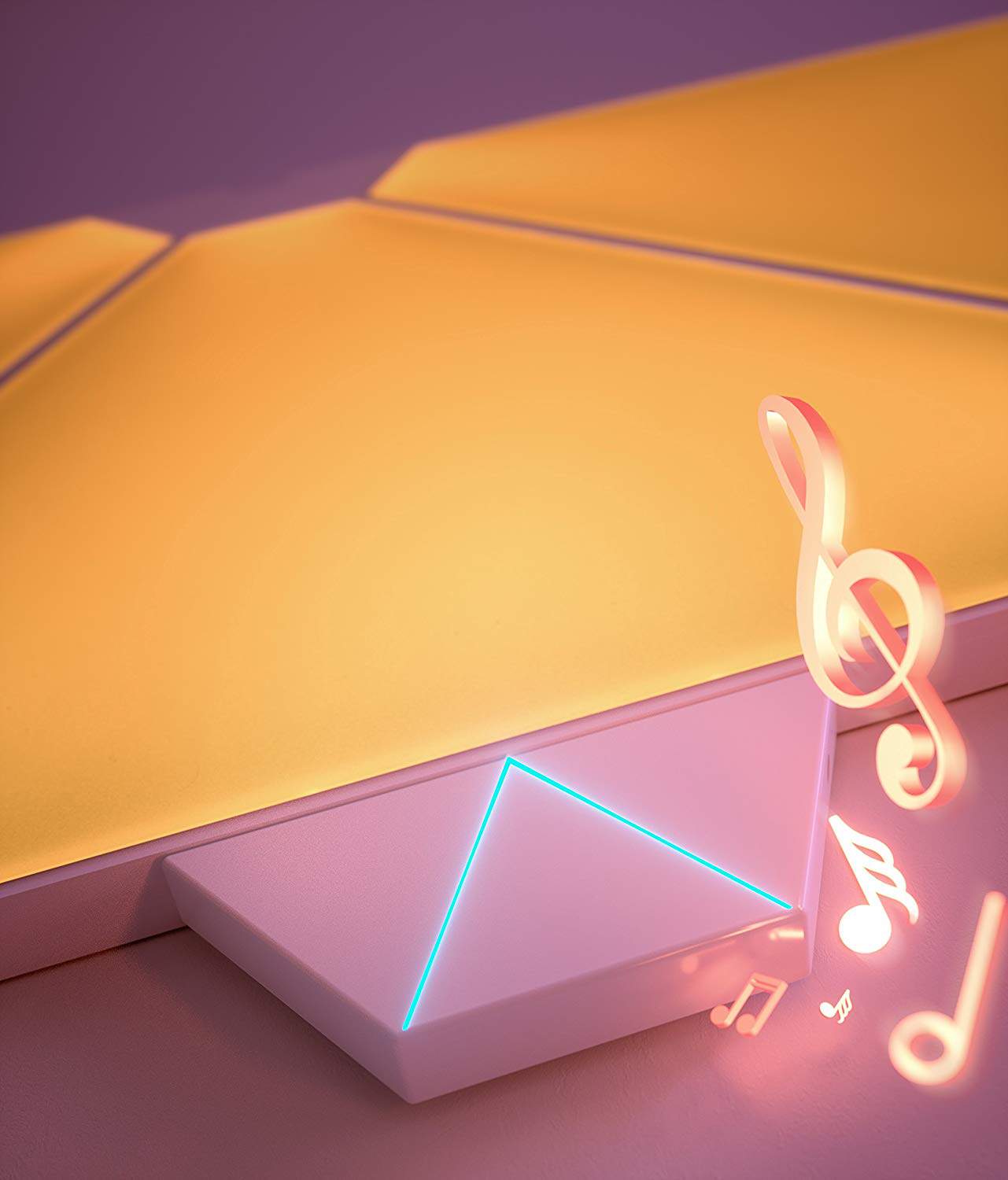 Upgrade Your Light Panels

You no more have to stick to the non-energetic regular light panels when you can upgrade them to reacting to the music and enticing you to dance to the music being played.
Animated Display of Colors and Lights

When your lights start reacting to music you can see a display of colorful lights filling the entire room.
Control with Voice

Voice control your lights with Alexa, Google Assistant, and IFTTT.
Compatibility

It works with iOS 8 and higher, Android 5.01 and higher, HomeKit, Apple Home hub. Nanoleaf Upgrade module requires a Nanoleaf Light Panels Smarter Kit to function.
1-year Manufacturer Warranty

The Nanoleaf's Add-on Module is available to you with a 1-year standard manufacturer warranty.
Click here to explore more smart lighting solutions for your home.