Description
Wyze Cam
Wyze Cam is a smart home security camera that can record crystal videos, detect motion, send instant alerts, record time lapse and more to help you protect your home and family continuously. Wyze's Cam comes with a flexible and unique design allows you to mount it anywhere with its magnetic base which means you don't need screws. Its innovative 3-axis design allows the camera to point in every direction.
Control it smartly with your voice using Amazon Alexa and just relax because Alexa will do it for you. You can also go creative with the Time lapse recording in the camera and capture beautiful time-lapse shots. Wyze Cam comes to you with 1-year manufacturer warranty.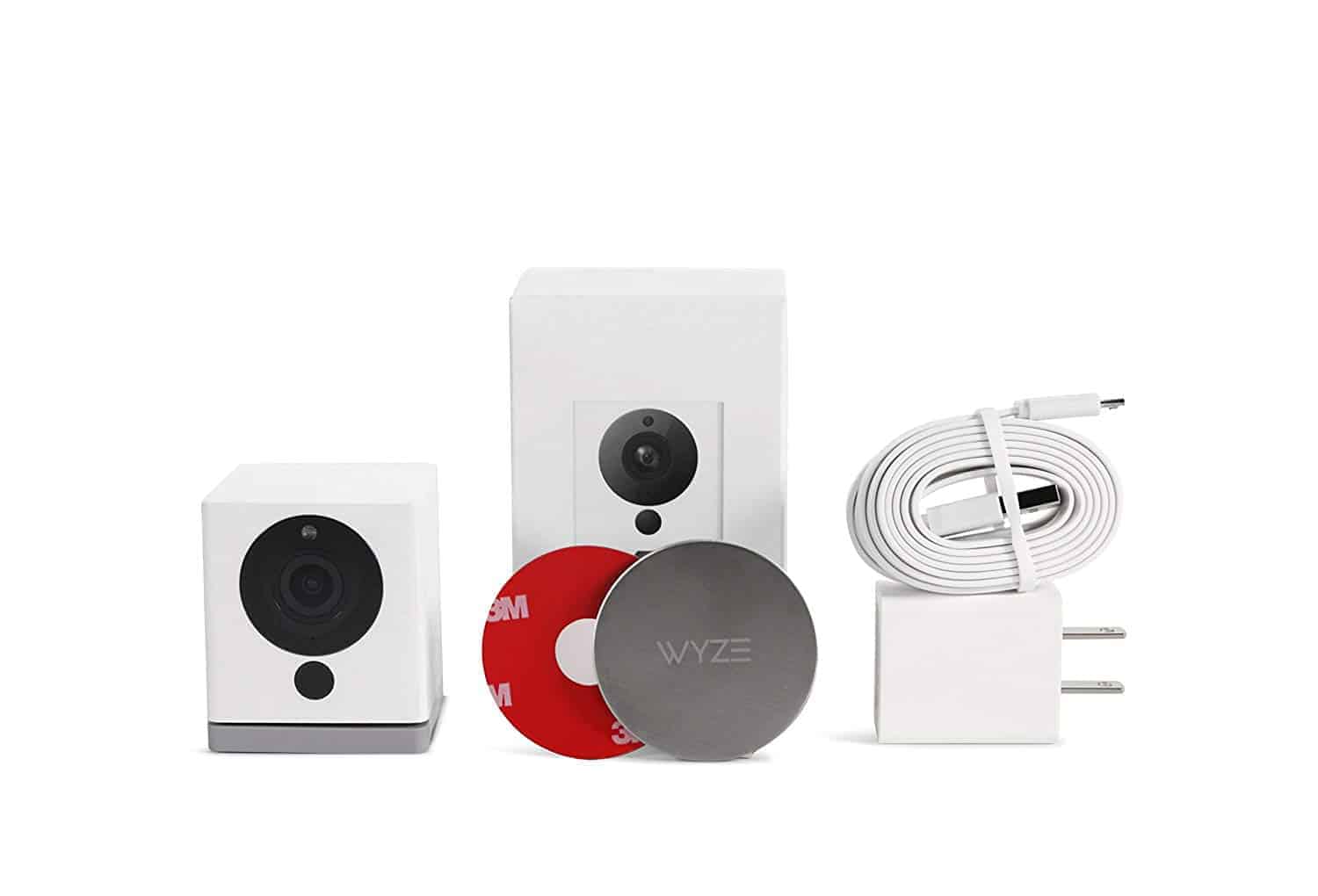 Control with Voice

Wyze Cam works with Alexa for voice controlling your live streams on any Alexa device with a screen.
8x Digital Zoom

Even at 8x zoom, Wyze Cam provides sharp images and perfect focus.
Full HD 1080p

Wyze Cam provides crisp video at high resolution 1080p. With its 130° wide angle lens, 2.8mm focus and 1/ 2.9" CMOS sensor you can never miss a detail with Wyze's Cam at day or night.
Enhanced Night Vision

Wyze Cam brings to you an excellent enhanced night vision with which you can see up to 30 feet at night even in total darkness. The camera's four 850nm Infrared LED lights, f2.0 aperture, and IR cut filter allows it to function even at night.
Time Lapse

You can also use this security camera to take beautiful time-lapse shots. You can set the start and end time of the time lapse shoot and even schedule it to how often it will click photos.
Continuous Recording

With a microSD card (not included) the camera can continuously record videos. As soon as the microSD is filled up the camera starts overwriting old videos to make space for new ones.
Two-way Audio system

With Two-way Audio, you can listen to and talk back to your family members, friends and pets at your home.
Motion Detection

Get alerted whenever motion is detected. You can always view the event video through the Wyze app.
Smart Sound Recognition

Wyze Cam can recognize unique sounds like Fire alarms, CO monitors and smoke detectors and gives you instant alerts on your phone.
14-day Cloud recording

You get a free 14-day cloud recording of your 12 seconds motion detection videos. These clips are saved in the AWS cloud through end-to-end encryption.
1-year Standard Manufacturer Warranty

Wyze Cam is sold to you with a 1-year standard manufacturer warranty.
Check out smart cameras for safeguarding your home, here.