Description
Ultraloq UL3 BT
Ultraloq UL3 BT is a smart lever lock which allows you to lock the system using fingerprint, code, key or your smartphone. It so smart that it allows you to unlock the door with your phone even when it's in your pocket. Simply knock on your phone or shake it to unlock the system.
With Ultraloq security system, you can keep your children away from rooms or places where valuables are placed. Protect them from storage rooms or rooms where sharp tools and objects are stored.
Ultraloq UL3 BT is available to you with a 1-year manufacturer warranty.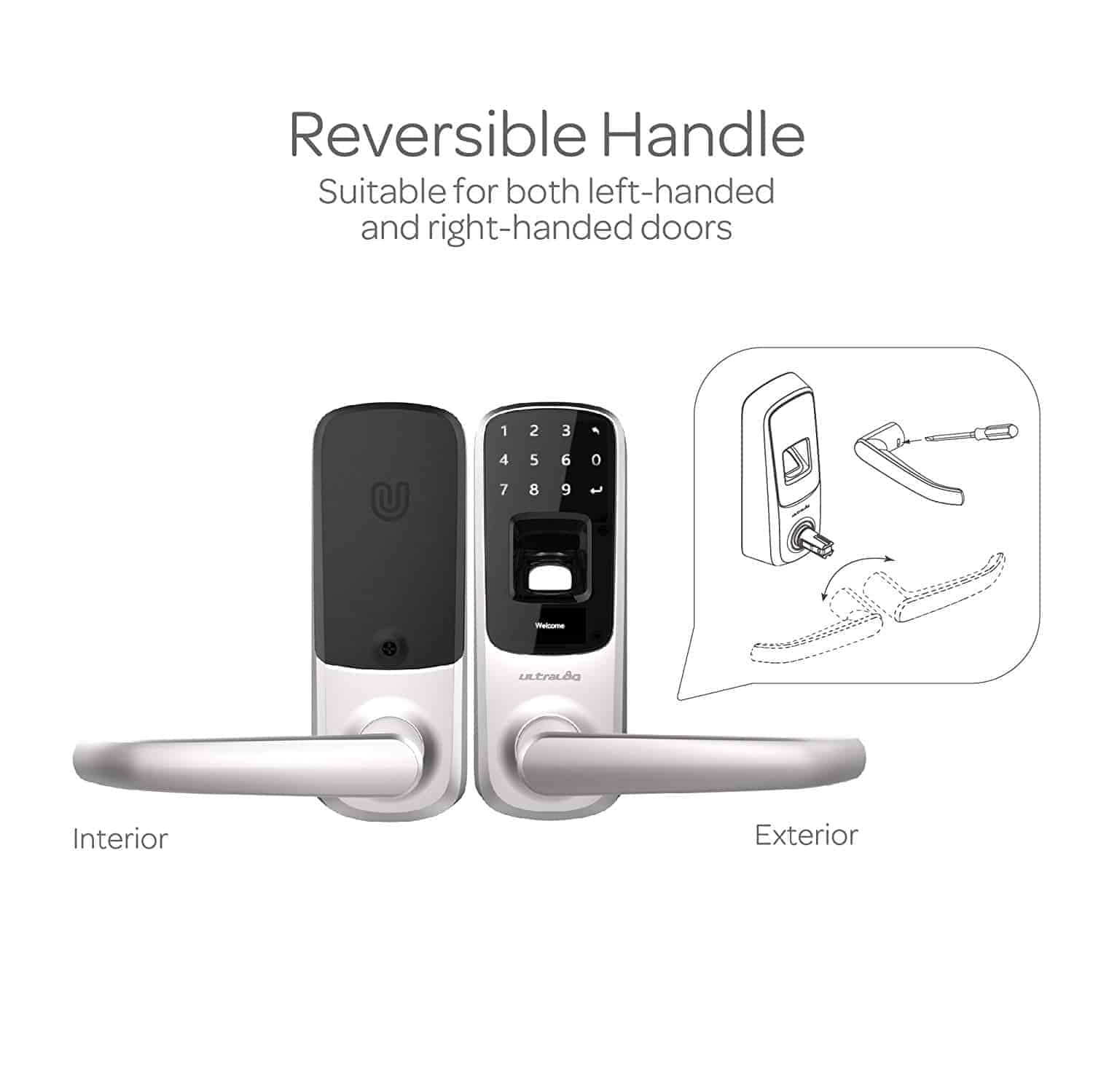 Keyless Entry

Gone are the days when you had to unlock the door using keys. Ultraloq UL3 BT grants keyless entry by enabling you to unlock the door using your phone.
Cloning

When you set up a new Ultraloq for another room or place, you can easily transfer all your existing users to the new Ultraloq system with the Clone feature.
Easy DIY Installation

It is easy to install and doesn't require any wiring or drilling. Install your new smart lever in about 10 minutes because it is battery operated.
Set up Locking Status

You can set three locking status for users-

Normal:Users can unlock using a code, key, fingerprint or smartphone.

Free Passage:Ultraloq UL3 BT will stay unlocked for free passage. No need for fingerprint, code or smartphone unlocking.

Lockout:All electronic unlocking features will be disabled for all users and unlocking will be done manually using mechanical keys.
View Users
See and know who has access to your lock and how.
Log Record
You can always check who has entered or exited using the lock-in log records in the Ultraloq app.
1-year Manufacturer Warranty
Ultraloq UL3 BT is available to you with a 1-year standard manufacturer warranty.