Description
Ultraloq U-Bolt
Ultraloq U-Bolt is a smart deadlock that can be accessed via Bluetooth enabled smartphone using the U-tec app on your Android or iPhone device.
Control the deadbolt from anywhere remotely with Bridge. Grant access and monitor the activity from anywhere in the world with no monthly charges. Your door will automatically lock the moment you leave and unlock as soon as you arrive at the door.
With its Anti-peep touch screen, you can freely type your password even near strangers. Nobody can try to peep into your screen and crack the password, and even if they try to your smart U-bolt will never let anyone do that. Ultraloq U-Bolt comes to you with a 1-year standard manufacturer warranty.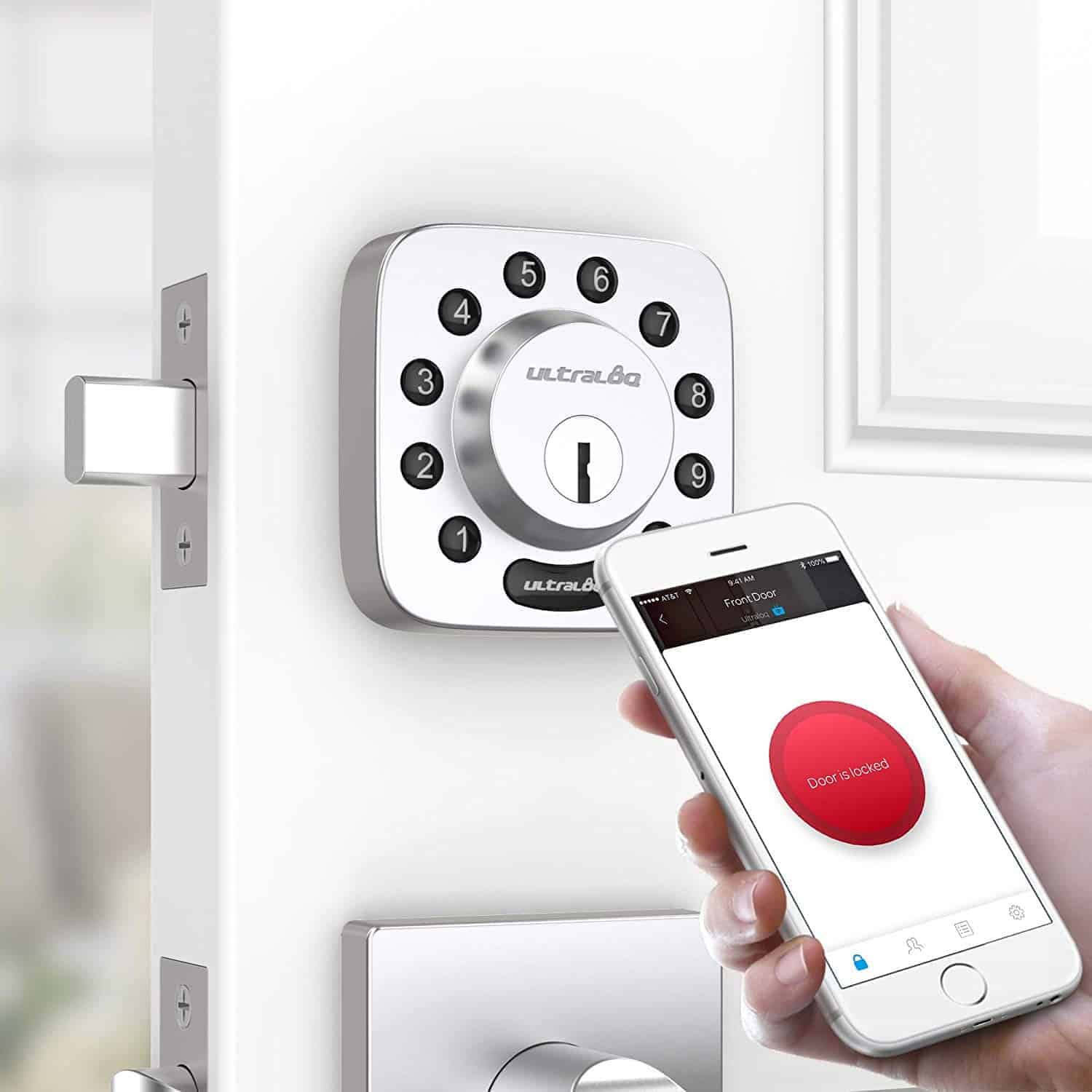 Auto Unlock and Lock

U-Bolt unlocks automatically without you having to fumble with your keys at the door and drop your items down. Unlocks the system when you arrive at the door with your phone in your pocket.
Complete Control

Manage users with the U-tec app. Check log records and see who was granted access and who was denied anytime. Unlock the deadbolt using your phone with the app.
Control with your voice

Voice Control the system with Google Assistant, IFTTT and Amazon Alexa.
Dual Data Encryption

With dual data encryption, you get bank level 128-bit AES via an embedded hardware coprocessor. After AES encryption data, the second layer is Dynamic key protection. This makes your system even more protected.
Share Access

Share eKeys with guests, service providers, and family members.
Magic Shake
Shake your phone to unlock the deadbolt. No need to wake up your smartphone to unlock.
Keyless Entry
Unlock this smart deadbolt without keys. Use your Bluetooth enabled smartphone to unlock U-Bolt via U-tec app.
Anti-peep Touchscreen
Anti-peep touchscreen allows you to safely enter code near strangers. Type in random digits in the start and end and unlock the door with the right code in the middle.
Easy DIY Installation
It is very easy to install. No need for drilling or wiring. Requires only 4 screws and a few minutes to install the entire system.
1-year Manufacturer Warranty
Ultraloq U-Bolt is sold to you with a 1-year standard manufacturer warranty.