Description
Cubical Door Lock
Cubical Door Lock is a smart door lock which allows you to lock or unlock the door, grant keyless access and get notified if someone is trying to break into your home.
It's double-locking system ensures that your home stays safe and secure, even while you're away. It offers 3 unlocking mechanisms (PIN, RFID & Fingerprint), and can even be controlled by downloading the Cubical Smart Home app on your smartphone or tablet.
The Cubical Door Lock comes with 1-year standard manufacturer warranty.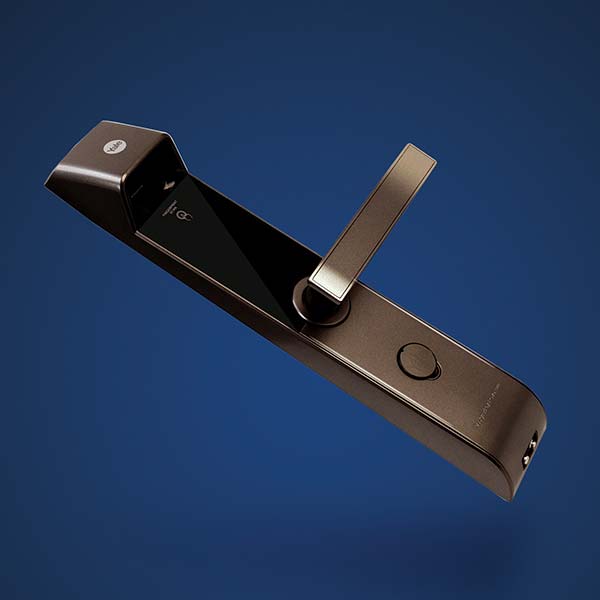 Protect Your Home From Anywhere
This device makes it possible for you to check whether your door is locked or left open with your phone. For higher security system, you get double locking system with which intruders can never gain access easily into your house.
Double Locking System
Cubical Door Lock ensures greater security for your home, family and your belongings which is why it brings double locking system in the Door Lock. In this system, a user has to use fingerprint after entering the passcode or provide their RFID number after fingerprint unlocking. You can customize the system the way you want.
One Lock. Multiple Unlocking Mechanisms.
You can get access or grant access to people in 3 ways. With a 4-digit PIN, biometric system or the RFID number.
Stay Updated, Always
Get instantly alerted whenever someone is trying to get access incorrectly or if someone has been granted access, without permission.
Keep a Tab on the Lock Status
You can keep a check on the door lock system and make sure whether the door is locked properly or not. This enhances your security.
Control from Anywhere
Grant keyless access to the maid, dog walker, or family members or friends from anywhere in the world using your phone. Grant access to people even when you're on your bed sleeping.
1-Year Manufacturer Warranty
Cubical Door Lock is available to you with a 1-year warranty.