Description
August Smart Lock
August Smart Lock is a smart door lock that can be controlled from anywhere, voice controlled and comes with DoorSense. With DoorSense you know when your door is locked securely or left open. August Smart Lock can be attached to your existing deadbolt and you can still use your existing keys.
Control smartly with your voice using Amazon Alexa and Google Assistance. Completely control it with the August app and keep a track on who has entered and exited. With Auto unlock and lock feature, you will never have fumble for your keys at the door because this smart lock automatically unlocks the door as you arrive and locks the door as you leave.
August Smart Lock is available to you with 1-year manufacturer warranty.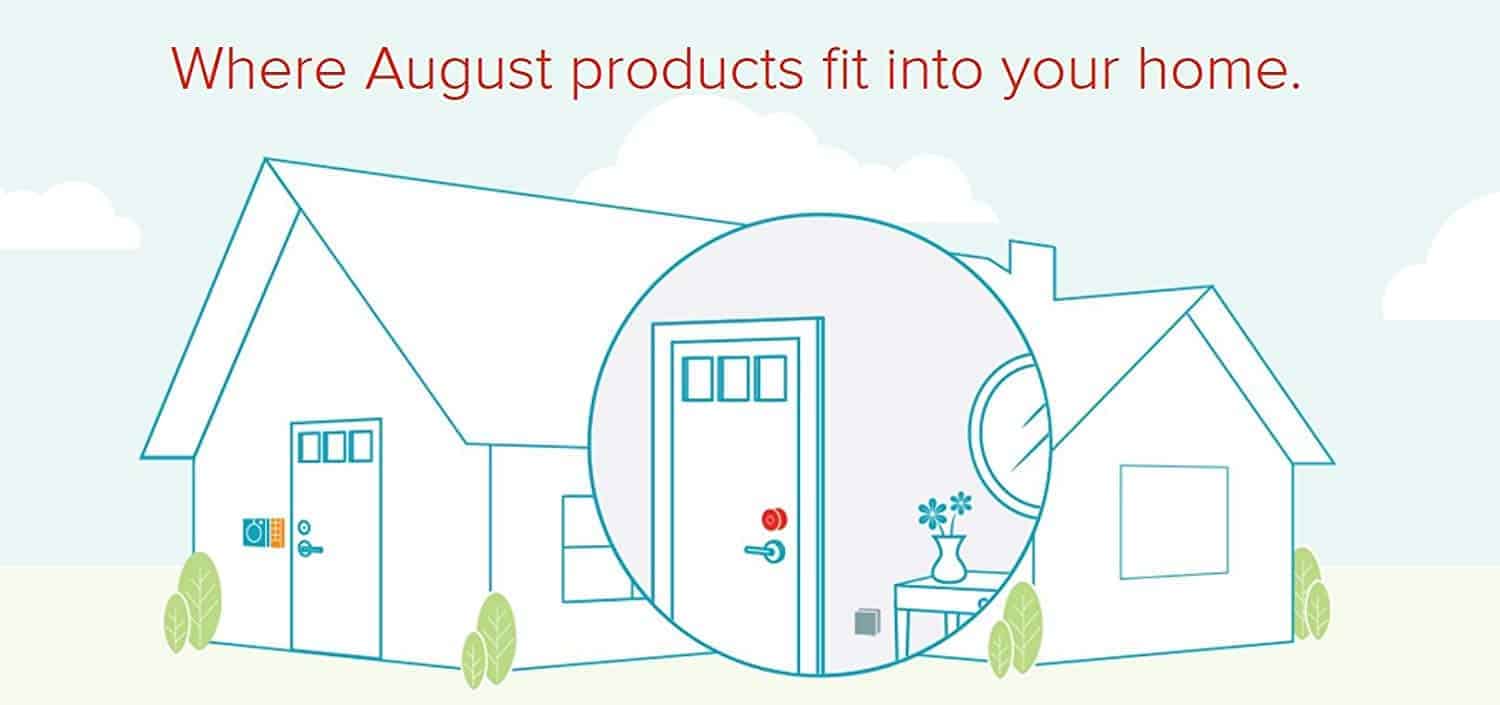 Control from Anywhere

August Smart Lock can be controlled from anywhere and at any time. You can always give secure digital keys to your trustworthy guest from your smartphone and grant access to them. This way you are able to upgrade your existing lock.
Voice Control

You can voice control your smart lock using Alexa and Google Assistant.
Total Control

With the August app, you can keep track of who is coming in and going out of your home using the August Smart Lock.
Auto Lock & Unlock

August Smart Lock understands when you approach towards it or when you have arrived at the door and unlocks on its own and you never have to grope for your keys.

Similarly, it locks the door as soon as you leave home.
DoorSense Technology

August Smart Lock comes with DoorSense, which tells whether your door is closed securely or locked.
Enhanced Security Features
Two-factor Authentication:All August products come with Two-factor authentication for enhanced security.
Two-Layer Encryption :It uses Bluetooth Energy or BLE and additional encryption mode.
Lost Phone Feature:If you have lost your phone, you can disable the August app and all virtual keys at lostphone.august.com.
Connect your Smart lock to Connect Wi-Fi Bridge (included) and control it from anywhere.
Compatible with iOS 9.0 and higher and Android 5.0 and higher.
Works with existing single-cylinder deadbolts and can be installed in less than 10 minutes.
1-year Manufacturer Warranty
August Smart Lock is available to you with 1-year standard manufacturer warranty.