Description
Arlo Q Plus is an affordable security camera that guards your home or workplace 24/7 and sends you immediate important alerts and notifications. It provides a crisp image or video quality and is specifically designed for business owners and professionals.
There are multiple amazing features of Arlo Q Plus that you get such as local backup storage, voice control and night vision which helps you in protecting and safeguarding your home or workplace. You can smartly controlling with voice commands using Amazon Alexa, Google Assistant and IFTTT.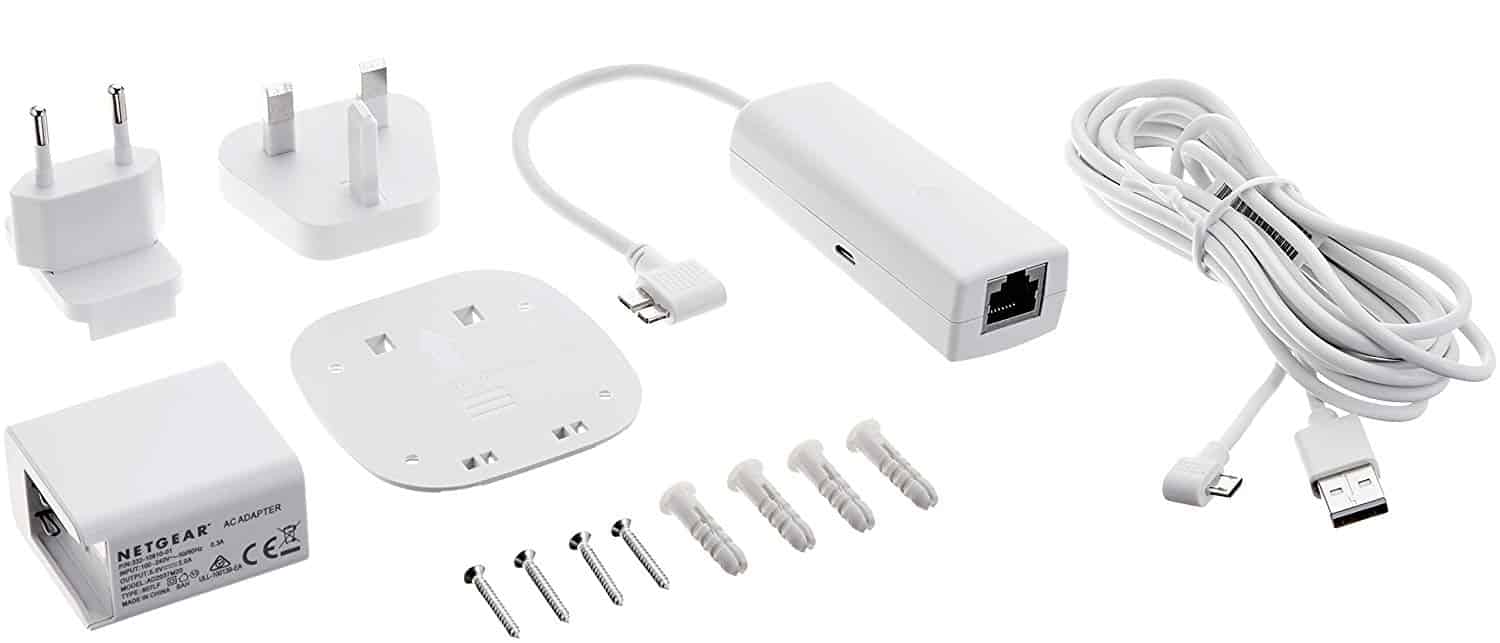 High Resolution

Its high-resolution camera of 1080p captures every single detail and records videos of crystal clear quality.
Power over Ethernet

You can power your camera and connect to the network with a single cable.
Night Vision

The Infrared lights of the night vision camera turn on at night and record every activity carefully.
Smart Control

For effective voice control, Arlo Q Plus works with Alexa, Google Assistant, IFTTT and Stringify.
Instant and Smart Alerts

Get instant notifications on your mobile device whenever there is sound or motion detection by the 130° wide angle lens.
7-day Cloud Recording

Get the full recording of motion and sound detection that were captured in the last 7 days by the camera in the Cloud for up to 5 cameras for free.
Two-way Audio

You can speak and listen through the Two-way Audio system of the Arlo camera.
24/7 Security (Optional)

You get an optional 24/7 security system to monitor your home or workplace even when you're sleeping. To enable 24/7 recording you will have to upgrade to CVR or Continuous Video Recording.
 


Local Storage

Attach a MicroSD and store videos in local storage and backup.
Scheduling

You can schedule your camera to record only during a period of time or for a specific period when your workplace or home exists empty.
Designed for Business Professionals and Owners

The Arlo Q Plus camera understands the cost professionals have to bear to secure their shops or offices. That's why it is designed in such a way that it does not require professional installation of the camera and the installation is completed in less than 10 minutes.

It has got an intelligent non-intruding and non-intimidating design that blends perfectly with your office design.
Arlo Basic Plan

The Arlo basic plan gives you the best features anybody would want and for free! Most amazingly this plan never expires, which means you enjoy these features forever!

Check 7 days of video recordings with the Basic plan.
Get free cloud service from Arlo.
Get 5 security cameras per account for free under the Basic plan.
Upgrade for 20 cameras per account.
Additional information

This camera is AC powered which means you do not have to worry about battery issues. This camera can work endlessly without batteries.

Set Activity Zones for your camera, enabling it to record in specific areas where you need higher monitoring and security.

The Arlo App works fine on Android, iOS or Fire OS and the website can be accessed by any browser. You can manage all of your cameras with just one app.
1-year Manufacturer Warranty

Arlo Q Plus is available to you with 1-year a standard manufacturer warranty.
Check out the smart home cameras to level up the security for your family and premises, here.