Description
Smart lighting solutions with the Philips HUE Tap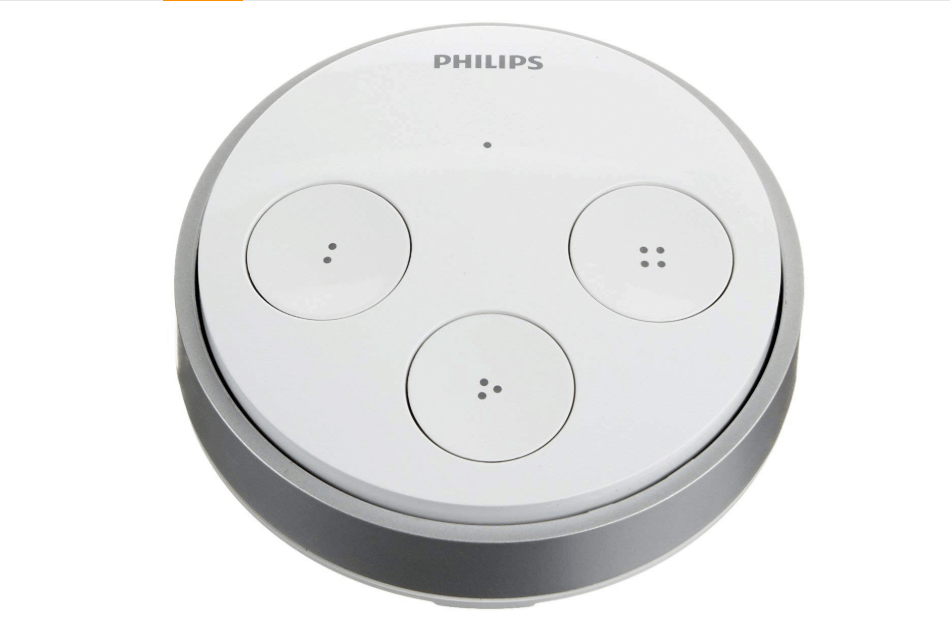 Recall your favorite settings

With the Philips HUE Tap smart switch, you can now store up to 4 favorite light settings and recall them by using a Philips HUE Bridge (sold separately), without having to reach for the app in your phone.
Requires no cables and can be placed anywhere

Place the Philips HUE's Tap Switch anywhere you require a switch and enjoy the convenience of wireless control and mobility.
No batteries required

The HUE Tap is powered with kinetic energy and thus, requires no batteries to function. This makes the Tap environment friendly as it has no power consumption, as well as washable and smarter.
Control all the lights in your home

Enjoy the HUE experience by connecting up to 50 lights and 7 HUE Dimmer Switches with a Philips HUE Bridge. Giving you all the control of the lights in an app, the Philips HUE Bridge lets you live smart.
Easy Installation

The Hue Tap is very easy to install. Installation can be done within minutes, without requiring the services of a professional. Here's how you can add your Hue Tap.
2-Year Hardware Warranty

With the purchase of the HUE Tap, you are offered 2-Year limited hardware warranty that protects you against any manufacturing defects.